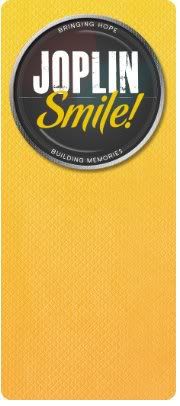 For those of you on the east coast,
Joplin Missouri,
a fairly large city approximately 75 miles from where we call home in Springfield, MO, was hit by a F 5 tornado on May 22, 2011. Within minutes 30% of the city was destroyed, as many of us stared at our television screen in awe and absolute shock. This storm was so destructive, it became known as one of the worst tornadoes this country has ever seen. The heartbreaking news made headlines for weeks.
"Joplin Death Toll at 116 Making It Deadliest Tornado in Nearly 60 Years" -abc News
I don't want to bombard you with too many videos and such; I just want everyone to understand the gravity of such a natural disaster. I'm struggling to even comprehend the devastation. It's painful to here stories of loved ones lost. Homes and businesses can be rebuilt but losing a friend or family member!? It's just inconceivable to me to think of the hurt they must have. :'(
So here's the scoop:
Pictures are how we are remembered; they're our memories and legacies. A way to reflect and reminiscence! A lot of the people in Joplin are here today with generations of memories gone.
I am so proud of the Mid-west photographers who have stepped up to help our neighbors in Joplin.
This fall, photographers from all of over MO will be volunteering their time to give people

new memories

...family portraits! :) Giving back people their legacies and stories, for

free.

:) It's such a humbling thing to be apart of!
I'm so excited to see their smiling faces in front of my camera. Overcoming loss, injury and hardship. Moving forward with strength and thankfulness.
Christine Bonnivier Photography is scheduled for Oct 23th, 2011 from 9:00am-6:00pm. To learn more and to see if you or a loved one is eligible for a Family Portrait Session visit the Joplin Smile! website. To book directly with CBP go here. :) Oh and don't forget to check out Joplin Smile! on Facebook.
*Drop us a line or send a note if you have any questions: christinebonnivier@gmail.com