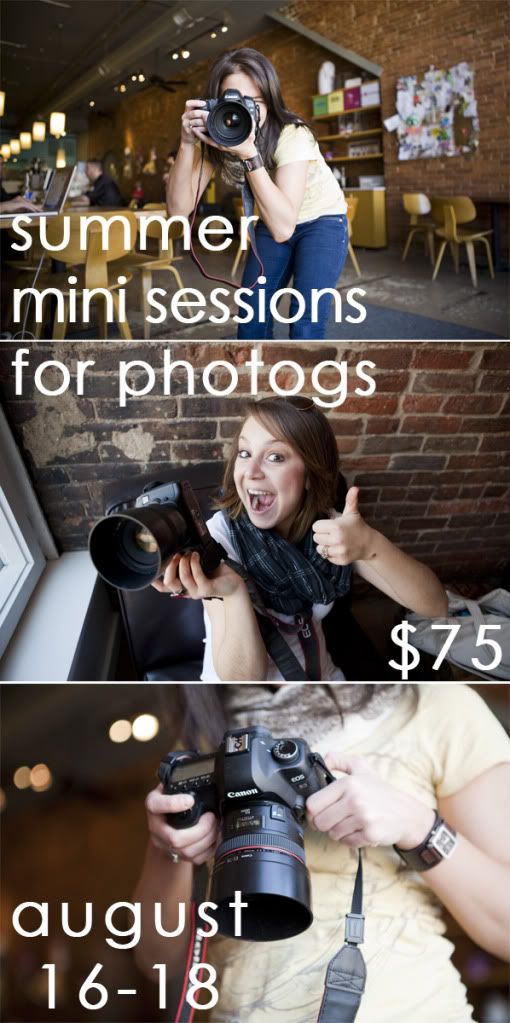 "Ah, summer, what power you have to make us suffer and like it.
" -Russel Baker
SO TRUE! Summer is in full swing and things sure have been heating up, here in the Midwest! Needing a new headshot or a picture with your honey and kiddos? This August CBP is offering photographers a sweet deal! You asked and so we've decided to let everyone in on it!
$75 Mini Sessions from August 16 through August 18!
What's included? 1/2 Hour of shooting time & 10 Fully edited images of your choice! Told ya it's sweet! :)
Here are the times & locations:
Tues 8/16: Downtown Springfield
6:30 pm
7:00 pm
7:30 pm
8:00 pm
Wednesday 8/17: Nathanael Greene Park
6:30 pm
7:00 pm
7:30 pm
8:00 pm
Rain date will be August 18th. But as it stands, we probably won't need to worry about that! :)
*Call or email to schedule your appointment!
Studio: 417.777.7180
Email: christinebonnivier@gmail.com
I've posted some examples below but the session is not limited to just those options. i.e. Photographer and their sibling or parent, etc. is totally acceptable. Feel free to drop me a line if you have any questions!
*Tax not included